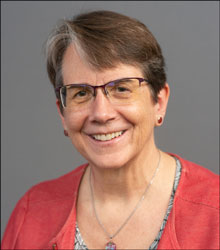 Judy Brewer has been recognized by the ACM for service to the computing community through her leadership at W3C of the Web Accessibility Initiative (WAI) work. This work includes development of multiple web accessibility standards which have been adopted globally and have improved accessibility for millions worldwide.
The ACM noted: "In the late 1990s, although web design was flourishing, accessibility was not. Millions of new users uploaded image maps, frames, and other features that proved problematic at best and prohibitive at worst for users with auditory, cognitive, motor, neurological, physical, speech and visual disabilities. Under Brewer's direction, WAI develops the Web Content Accessibility Guidelines (WCAG), which provide developers with a set of criteria to judge the accessibility of the sites they are building. WCAG has also inspired the development of numerous evaluation tools capable of reviewing web pages to identify potential barriers such as non-navigable menu structures and images without alternative textual descriptions. The WCAG specifications and these tools provide a baseline for accessible web design, and for accessibility of web-based technologies such as real-time communications and virtual reality."
ERCIM is the host of W3C Europe and coordinator of two EU-funded projects led by Judy Brewer: WAI-CooP - Web Accessibility Initiative – Communities of Practice and WAI-GUIDE - Authoritative Implementation Guidance and International Cooperation to Support Training, Awareness Raising, and Capacity Building.
More information:
https://www.w3.org/blog/2022/05/impact-of-w3c-wai-work-recognized-in-brewers-acm-service-award/
https://www.w3.org/WAI/about/projects/wai-guide/
https://www.w3.org/WAI/about/projects/wai-coop/