by Enrique Arias (University of Castilla-La Mancha), José Ranilla and Elías F. Combarro (University of Oviedo)

Qspain is a new think tank that was created to foster and promote the development of quantum computing and its applications from Spain. It acts as a bridge between quantum computing research groups and companies, with the goal of bringing together critical masses to form multidisciplinary teams to solve the challenges of companies and society.
Quantum computing is a new computing paradigm that uses the unique properties of quantum physics (such as superposition, entanglement, and interference) to efficiently perform certain types of computations that would be intractable with conventional computers. This includes tasks in physical and chemical simulation, in combinatorial optimisation problems, in the field of artificial intelligence, especially in machine learning, and in cryptography [1], among others. 
As a result of the efforts made by scientists, leading technology multinationals and governmental bodies, quantum computers are now a reality. Moreover, several countries are in the race to build the first quantum computer to outperform the capabilities of conventional computers.
However, there is still a considerable lack of knowledge from a business point of view. Companies do not yet know how the technology will work for or transform their businesses. Also, this technology is seen as complex and distant. Nevertheless, quantum computing is a technology that will completely revolutionise industry [2]. In fact, "Chief Information Officers (CIOs) should look for potential opportunities from quantum computing and be ready to help the business leverage them" [2]. CIOs should be prepared not only to understand this disruptive technology, but also to develop products that will add value to their company.
Given the potential of this new computational paradigm, a group of quantum computing researchers from Spain started the initiative "Quantum computing SPanish Association in Informatics" (QSpain) (see Figure 1).
QSpain [L1] is a think tank that exists to foster and promote quantum computing and its areas of application, given the current state of the technology, from Spain. QSpain brings together experts from academia and industry, acting as a bridge between quantum computing research groups and companies interested in this technology and channelling the needs of each company to the most appropriate expert group. QSpain also identifies critical masses to form multidisciplinary teams to address the challenges faced by companies and society. An important part of QSpain's work is education: articulating the most appropriate mechanisms and contents to train different user profiles in quantum computing.
To this end, QSpain is organised around four areas of action that correspond to a vice-presidency for business, responsible for relationships with companies; a vice-presidency for education, in charge of the development of educational initiatives for companies, universities and research centres; a vice-presidency for outreach, responsible for relationships with public institutions and a vice-presidency for research, that focuses on extending the scientific knowledge on quantum technologies.
More specifically, QSpain offers services such as exploring and identifying the applicability of quantum computing to current real-world problems, planning the strategic adoption of quantum computing in the medium and long term, advising on the best quantum solutions for each type of application, and organising customised orientation and training courses (technical, management, etc.). QSpain also helps in identifying and establishing collaborations with specialised research groups and keeps public institutions informed about the progress, challenges, and opportunities in this field. Last but not least, the think tank focuses on expanding the applications of quantum technologies within informatics, on promoting interdisciplinary training and research on quantum computing, and on organising and participating in outreach, educational and research activities on quantum computing.
Since QSpain was established officially in mid-2021, the group has carried out several actions at the national and international level including: a) participating in the Quantum Computing course at the University of Castilla-La Mancha [L2], b) organising a workshop devoted to "Inspiring a new generation to pursue quantum computing" in collaboration with SheQuantum, a quantum computing eLearning platform that connects more women to Quantum and simplifies quantum education for the global masses [L3], c) presenting at the Madrid Industrial Engineering Council (see Figure 2) [L4] , and d) organising and participating in the QBronze68 event with QWorld [L5] and other groups.
In the immediate future, QSpain plans to draw up a competence map to facilitate the establishment of synergies between research groups and to improve the progress of quantum computing in Spain, with QSpain acting as a facilitator, and to run training in quantum computing for company managers and middle management to raise awareness of this technology and the added value it can bring to business. QSpain will also be running a quantum computing course at the university-level for both students and instructors of undergraduate and graduate courses (extending the existing basic week-long course with an extra week of advanced training). Other programmed activities include preparing information sheets about quantum computing that target pre-university level students, mainly in secondary education, intensifying institutional contacts both at a ministerial level and with national and international scientific-technological associations (such as AMETIC in Spain, or CERN in Europe), collaborating with other national and international associations such as SheQuantum and QWorld, and expanding QSpain with new members and collaborations with national and international research groups.
QSpain foresees a brilliant future for quantum computing and its applications – a future that we can start building now.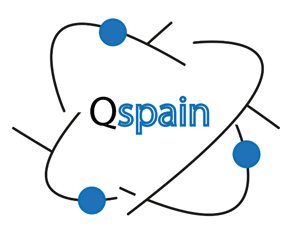 Figure 1: QSpain logo.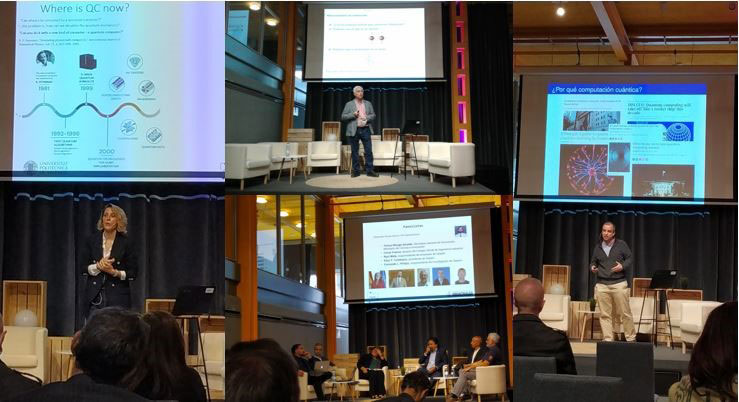 Figure 2: QSpain presentation at the Madrid Engineering Council - 8th October, 2021.
Links:
[L1] https://qspain.org/
[L2] https://eventos.uclm.es/63212/programme/curso-de-computacion-cuantica.-edicion-2.1-online.html
[L3] https://shequantum.org/
[L4] https://portal.coiim.es/publicaciones/coiim-multimedia/foro-nacional-de-computacion-cuantica-y-sus-implicaciones-para-la-ingenieria-industrial-97
[L5] https://qworld.net/qbronze68-qspain/

References:
[1] S. Buchholz, D. Golden and C. Brown: "A business leader's guide to quantum technology. Understanding potential quantum use cases to move forward with confidence", April 2021. https://www2.deloitte.com/us/en/insights/topics/innovation/quantum-computing-business-applications.html
[2] K. Panetta: "The CIO's Guide to Quantum Computing", 2019. https://www.gartner.com/smarterwithgartner/the-cios-guide-to-quantum-computing

Please contact:
Elías Fernández-Combarro Álvarez
Universidad de Oviedo, Spain
This email address is being protected from spambots. You need JavaScript enabled to view it.
+34 985103177