The fourth international Indoor Positioning and Indoor Navigation (IPIN) competition, seventh in the EvAAL series, was hosted by the international IPIN conference in Sapporo, Japan, on 17 September 2017.
The aim of the competition is to measure the performance of indoor localisation systems, that are usable in offices, hospitals or other big buildings like warehouses. The 2017 edition has attracted 28 teams and allowed participants to test their localisation solutions with rigorous procedures inside the two-floor structure of the Conference Hall of Hokkaido University.
The competition ended with the awarding of four 150.000¥ (1.100€) prizes:
smartphone-based (Chan Gook Park, Seoul National University, Corea)
dead reckoning (Chuanhua Lu, Kyushu University, Japan)
offline smartphone-based (Adriano Moreira, University of Minho, Portugal)
offline PDR warehouse picking (Yoshihiro Ito, KDDI R&D Laboratories Inc., Japan).
Prizes were awarded by the official sponsors of the competition KICS , ETRI, TOPCON, and PDR Benchmark, respectively.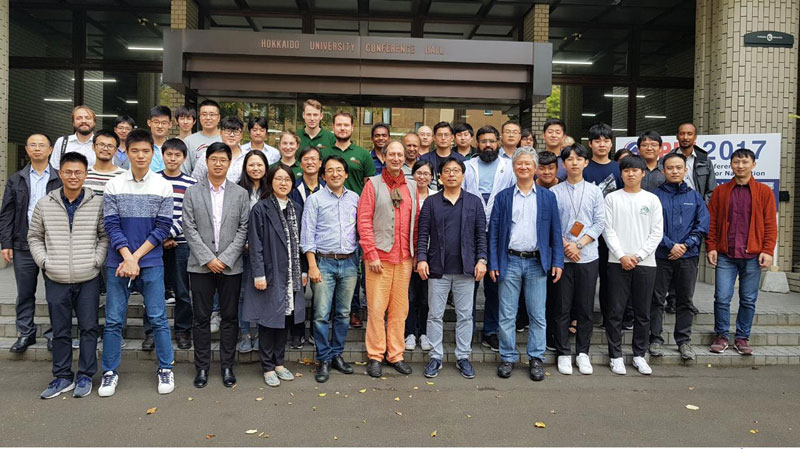 IPIN participants.
Francesco Potortì, Antonino Crivello and Filippo Palumbo, researchers at the WNLab group of CNR-ISTI at Pisa, were among the main organisers.
More information on the international competition, including complete results, photos and comments at http://evaal.aaloa.org