by Kemal S. Arsava, Ragni F. Mikalsen and Tian Li (RISE Fire Research, Trondheim)
The TREEADS project aims to improve the efficiency of early detection systems, firefighting capabilities, coordination between firefighting and rescue services, and restoration activities. The main goal of TREEADS is to build state-of-the-art products and unite them into a holistic fire management ecosystem. The developed ecosystem will provide solutions to all main phases of wildfire management: prevention, detection, response, and restoration.
Wildfires are a severe threat across Europe, causing significant environmental and economic damage. They are becoming more intense and widespread as a result of climate change, particularly forestry practices, ecosystem deterioration and rural depopulation. Longer fire seasons, more frequent fire events, an increase in fire-prone locations and more extreme fire behaviour are all projected to increase fire risk as a result of climate change. According to the European Forest Fire Information System (EFFIS), the wildfire season of 2022 was the second-worst on record in terms of burnt area (881 275 hectares) and the number of fires [1]. The latest UNEP and GRID-Arendal report on wildfires foresees a global increase of extreme fire events by up to 14% by 2030 [2]. Extreme wildfire events, in addition to their devastating ecological impact, have an unparalleled social cost in terms of impacts on human health and life, as well as environmental and economic losses.
The TREEADS project (Horizon 2020, grant agreement No. 101036926) addresses several major challenges that wildfires pose, including current technological and infrastructural restrictions and severe environmental, societal and economic consequences [L1]. The TREEADS fire management ecosystem will include various innovative technologies and systems covering all time-interconnected stages of wildfires (before, during and after). Over 26 different technologies are optimised, developed and validated in the implementation of TREEADS, including coordinated novel pilotless aircraft (multi-rotor and fixed-wing) and satellite systems, an advanced analytical and modelling framework for fire prevention, detection and response, forest and landscape restoration and an emerging set of fire protection and suppression technologies. TREEADS will also use a four-layered approach in the monitoring of forests by exploiting three types of unmanned aerial vehicles, as shown in Figure 1.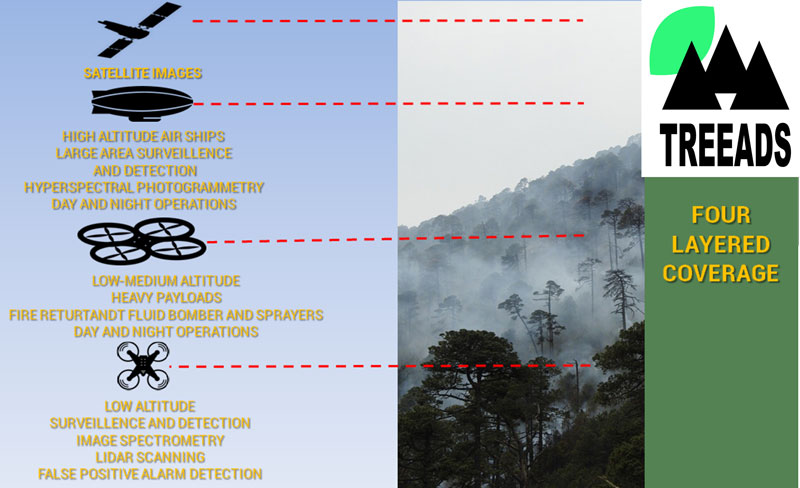 Figure 1: The TREEADS four-layered approach.
Expected results include minimisation of significant impacts caused by extreme fires and strengthened experience for end users within a rich set of realistic scenarios via the project's training program. In TREEADS, we focus our research, development and integration efforts on delivering systems of high relevance and benefit to the relevant end users and the forestry market while providing them, in turn, with an excellent opportunity to understand potential weaknesses or limitations of current technologies. The TREEADS tools and solutions are demonstrated and validated under actual operating conditions in eight complex pilot implementations in Taiwan and seven European countries: Austria, Norway, Spain, Italy, Romania, Greece and Germany (Figure 2). The project is also carrying out a disciplined assessment of the impact of the developed technologies based on methods that consider both social and financial aspects (e.g. Social Return on Investment (S-ROI)).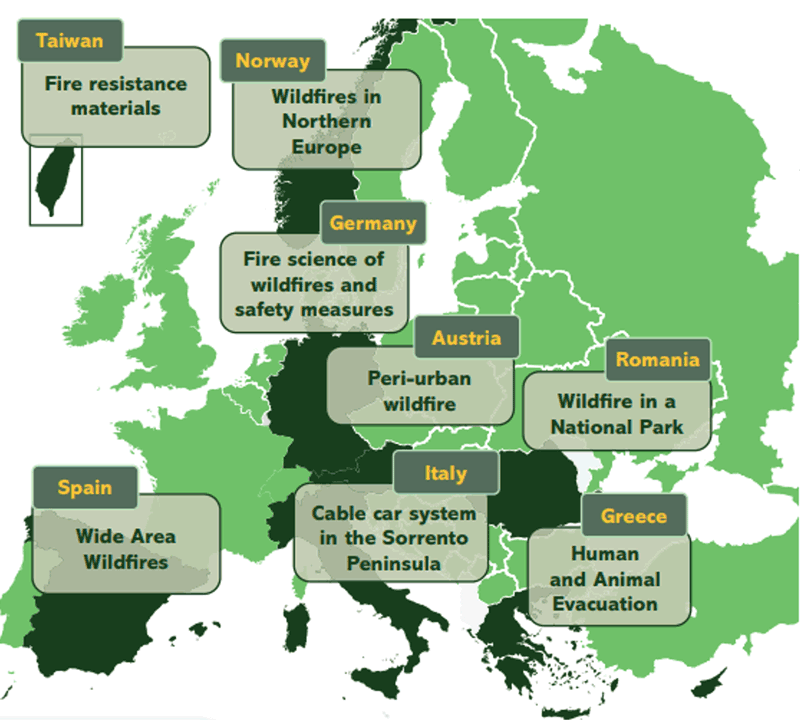 Figure 2: TREEADS pilot sites.
The multi-stakeholder approach implemented throughout the project will allow for the efficient integration of expert knowledge from professional foresters and actors in (i) forested social and ecological systems, (ii) forest economics and policy, and (iii) existing EU initiatives and services, in addressing wildfires through innovative means or mitigation strategies.
TREEADS has received funding from the European Union's Horizon 2020 research and innovation programme under grant agreement No. 101036926.
Link:
[L1] https://treeads-project.eu/

References:
[1] J. San-Miguel-Ayanz, "Advance Report on Forest Fires in Europe", Middle East and North Africa 2022, EUR 31479 EN, Publications Office of the European Union, Luxembourg, 2023, ISBN 978-92-68-02143-9, doi:10.2760/091540, JRC133215.
[2] EU Science Hub News Announcement, "The EU 2022 wildfire season was the second worst on record", May 2023. Available online: https://joint-research-centre.ec.europa.eu/jrc-news-and-updates/eu-2022-wildfire-season-was-second-worst-record-2023-05-02_en

Please contact:
Kemal Arsava,, RISE Fire Research, Norway
This email address is being protected from spambots. You need JavaScript enabled to view it.