by Kyriakos Stefanidis (ISI/ATHENA), Sotiris Kousouris (SUITE5), Yury Glikman (Fraunhofer FOKUS) and Christos Alexakos (ISI/ATHENA).
PISTIS is a European research project that includes 29 partners (universities, research institutes, SMEs and industry) spanning eleven EU countries and brings forward a reference-federated data sharing/trading and monetisation platform for secure, trusted and controlled exchange and usage of proprietary data assets and data-driven intelligence (derivative data assets).
As part of the EU strategy for data, the prominence of data has led to the adoption of new legislative acts, i.e. the Data Governance Act and the Data Act, as well as to the emergence of centralised and/or local/edge data spaces that bring together relevant data infrastructures and governance frameworks to facilitate data pooling and sharing within and across different organisations, both in domain-specific settings and across sectors [1]. However, such data spaces are in an embryotic stage in certain industries, and organisations only have fragmented data at their disposal, while still operating in silos.
From a data provisioning/supply perspective, organisations across industries tend to focus more on the collection, access, and analysis of massive amounts of owned data for their own purposes, rather than transforming it, quantifying its business value and/or sharing it for the benefit of other stakeholders.
From a data-quality perspective, the different data providers often make their data available without continuously ensuring its requisite quality and reliability. The lack of globally agreed standards per industry (despite the proliferation of numerous, yet incompatible data models/schemas/ontologies and metadata standards) is responsible for the ever-present data interoperability challenges and further hinders any data re-use effort.
When organisations decide to share or trade their data, reaching consensus on the IPR (intellectual property rights) and licensing aspects is not a straightforward process and may require various iterations among their legal representatives regarding the modalities for data sharing/trading, under which terms and for which purposes data is to be re-used.
Although the data sharing contracts are often based on distributed ledger technologies and stored in an immutable manner, monitoring the actual data usage in compliance with geography-based data use regulations, as well as maintaining oversight that the data is provided and consumed as agreed in the contract terms, is very hard to automatically enforce on any data platform.
In response to the above challenges, PISTIS brings forward a reference-federated data sharing/trading and monetisation platform for secure, trusted and controlled exchange and usage of proprietary data assets and data-driven intelligence (derivative data assets). In its effort to unleash the actual and still-untapped data potential, PISTIS will advance the currently available techniques and technologies, such as federated data discovery and sharing, distributed ledger technologies (DLT), data non-fungible tokens (NFTs), AI-driven data quality assessment and monetisation, to build trust among data providers, data owners and data consumers.
PISTIS will establish the underlying methodological and technical foundations across different axes that will complementarily and interactively work together as follows. The Federated Data Management, Interoperability & Governance Axis aims at collecting, curating, securing and fully controlling the data made available through each organisation's data space. The Federated, Secure Data Sharing Axis concerns the effective management and on-chain storage of multi-party data contracts across their negotiation, settlement, remuneration, enforcement and monitoring life, as well as the secure peer-to-peer data transfer and usage monitoring mechanisms. The Data Valuation and Monetisation Axis systematically articulates and recommends an appropriate target value, indicatively taking into consideration the "cost" (total costs to generate, collect, store and maintain such data), the "income" (the value added by the underlying data itself), and the "market" (what other stakeholders pay for comparable assets).
As Figure 1 suggests, PISTIS can be seen on a macroscopic level as a set of services that are operating locally in each data space deployment, and are governed by a cloud-based control plane that is used for data discovery, transactions execution, enforcement and auditing. They are also used for horizontal aspects such as design and propagation of common information models and semantic information models, connection to real-world financial institutions and user authorisation based on global credential providers (such as eIDAS2.0). As such, no data leaves the premises of a data owner/producer during the data preparation, analysis and exchange preparation steps, and only metadata are stored in global, permissioned ledgers or metadata catalogues. In essence, data-exchange transactions take place on a peer-to-peer base, again refraining from using cloud repositories as the middleman. In addition, data brokers can perform limited data access and management operations for safeguarding data, maximising the value for the supply side (and lowering the fees for the demand side).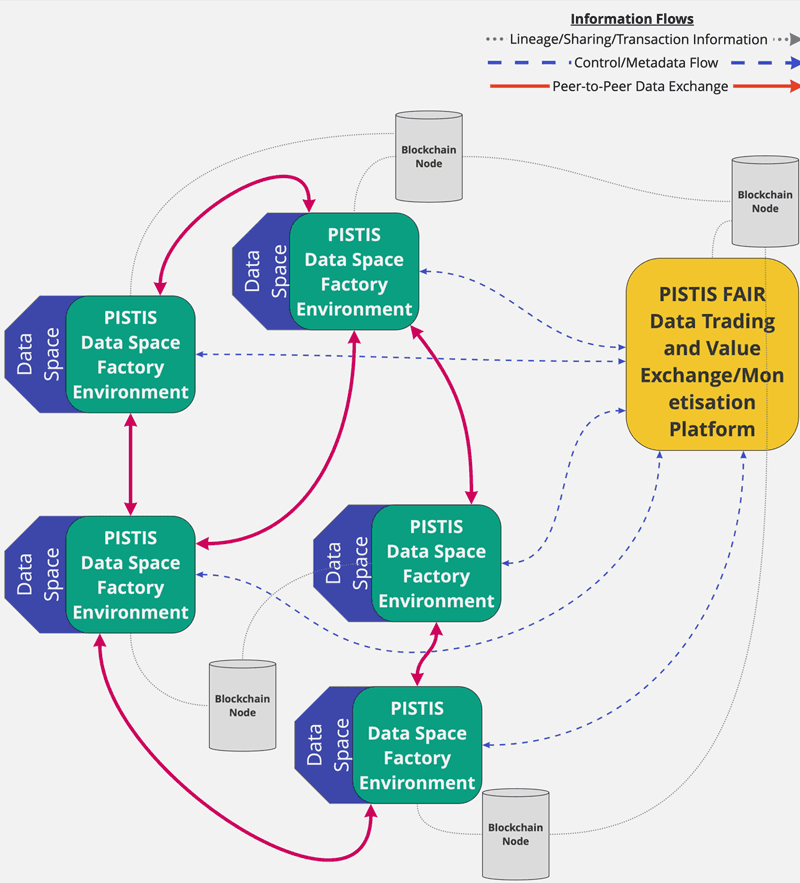 Figure 1: The PISTIS reference architecture, macroscopic view.
The data sharing-relevant operations will be executed without handing over control and ownership of data, following a secure and trusted paradigm where assets remain with the owner at all stages, exposing only metadata to facilitate the orchestration of the different services. At the same time, the demand side will be in a position to discover data assets and have at its disposal information regarding their quality, their lineage as well as the different options of acquisition, in order to be able to engage in a transaction that will be initiated, negotiated, settled and verified for acquiring an asset of interest and for tracking its subsequent usage based on agreed terms.
PISTIS will be tested in real-life settings in three large-scale demonstrators' hubs in Greece (mobility and urban planning), Spain (energy) and Austria & Germany (automotive).
The mobility and urban planning hub will focus on facilitating data trading and sharing amongst stakeholders in aviation, public transport and public administration. The hub includes AIA (Athens International Airport), GOLDAIR (Ground Handling Service Provider), OASA (Athens Public Transportation System, including bus and metro lines) and DAEM (City of Athens IT department), which act as data consumers and/or providers depending on the use case.
The energy demonstrator hub will focus on ensuring the resilient operation of the distribution grid through the utilisation of the flexibility capacity that can be offered by local prosumers and triggered by the aggregator. The hub involves CUERVA (DSO and owner of the Granada Living Lab infrastructure), OMIE (Market Operator) and BAMBOO (Aggregator).
The automotive demonstrator hub will use various data sources, e.g. connected vehicle data from car manufacturers, vehicle trip data, weather data, map data, and air quality data to feed data-hungry use cases, focusing on traffic quality assessment in urban areas and driving style and risk assessment. The hub includes CARUSO (Data provider - Marketplace), VIF (Virtual Vehicle Technologies), TRA (Traffic quality assessment) and UBIMET (weather data).
Link:
[L1] https://cordis.europa.eu/project/id/101093016

Reference:
[1] EC (2022), "Commission Staff Working Document on Common European Data Spaces," SWD(2022) 45 final. https://data.consilium.europa.eu/doc/document/ST-6532-2022-INIT/en/pdf

Please contact:
Kyriakos Stefanidis, ISI/ATHENA, Greece
This email address is being protected from spambots. You need JavaScript enabled to view it.