by James Lanagan, Alan F. Smeaton and Brian Caulfield
Falls are a major cause of injury and fatality for older people and the number one cause of injury and fatality within the elderly population. This doesn't provide the full picture however, as the effects of falls are far-reaching; a fear of falling (the "post-fall syndrome") leads to a marked decline in the activities of daily living (ADL). Those who have fallen in the past are more likely to fall in the future, meaning that not only is a burden created on the part of family to provide increased vigilance, but also a considerable stress is placed on the victim of a fall.
In our work we create a clearer picture of the interactions between people and their environments through the use of environmental and wearable sensors. Our sensors provide rich context for analysing gait, allowing health professionals to re-construct the circumstances in which motor behaviours that might lead to increased risk of falling (such as increased gait variability) have occurred. Such sensors provide feedback on the movements of elderly people within and outside their homes and information on how a home is being used. Typically a person may be unable to remember the circumstances and events leading up to a near fall incident such as loss of balance, but by using the aforementioned sensors we are able to provide additional context to help re-construct those circumstances and lead to better diagnoses.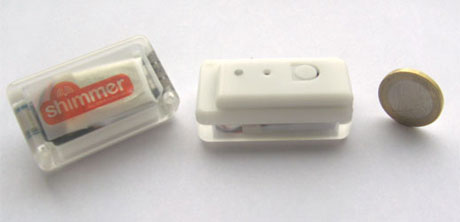 Figure 1: The SHIMMER unit can be worn around the ankle and measure gait.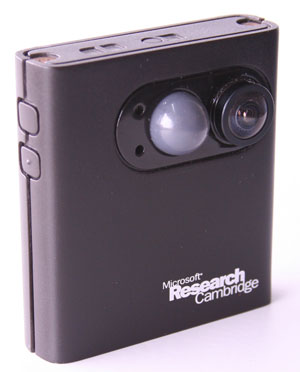 Figure 2: The SenseCam provides passive image capture, enabling increased contextual cues.
Current approaches to reducing falls such as environmental modification –identification and removal of possible causes of falls (sliding rugs, poor lighting etc.) using home intervention teams who audit a home for hazards – are expensive and are quite intrusive, again leading to stress for all parties concerned. Through the use of visual and environmental sensors, we create an autonomous system to collect information without altering behaviour as a result of observation and external presence.
A Sensor-Based System for Re-establishing Context
In order to build a complete system to capture, analyse, and understand the contexts and circumstances of fall and near-fall events, we utilize a number of sensors including SHIMMER (Sensing Health with Intelligence, Modularity, Mobility and Experimental Reusability, http://www.shimmer-research.com/). SHIMMER is a small wireless sensor platform that can record and transmit physiological and kinematic data in real-time. The device itself is about the size of a wristwatch and in the case of monitoring gait, fits on the shank of the wearer, providing data on multiple gait variables. By measuring the rise and fall of the wearer's feet we are able to detect abnormalities that might indicate a "close call".
We also use the Microsoft SenseCam to recreate the context of these close calls (SenseCam is now marketed by Vicon as the "Vicon Revue"). The SenseCam is a wearable, passive-capture camera typically hung from a lanyard around the neck capturing the wearer's day-to-day activities as a series of photographs and readings from built-in sensors. Its built-in sensors monitor the wearer's environment taking a picture every 30 seconds, or when triggered by onboard sensors. Used in conjunction with gait analytics software, the SenseCam helps to identify the contexts and circumstances around abnormal walking events that may be indicative of potential fall scenarios. The images captured by the SenseCam also provide a strong level of context to these events. Additionally, we are able to automatically identify semantic concepts appearing within the images themselves to infer activities like eating, shopping etc.
Finally, in order to increase contextual cues we look to the environment of our users. Analysis of the electrical power usage of a home provides household appliance signatures that enable identification of these appliances, clarifying classified/recognized events from other sensor platforms. (eg a kettle being switched on is a good indication of its presence within the associated SenseCam images, as well as providing a possible 'kitchen' context to SHIMMER gait data.)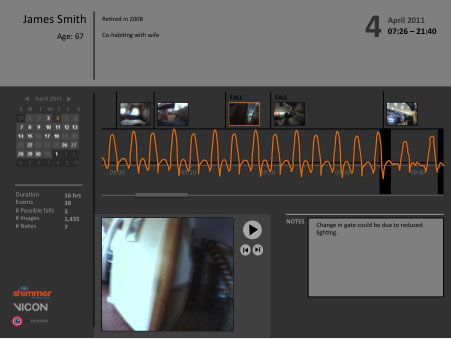 Figure 3: A future system may be used by clinicians to help patients identify and minimise risk within their daily lives.




Methodology
Older participants – 60 years and over, living independently and with no cognitive impairment – are being used in our study. We install household energy monitoring and describe how and when the SenseCam and SHIMMER sensors are to be worn. Participants wear the devices for up to four weeks at a time. Our sensed data then enables clinicians and health professionals to understand their patients' needs and to minimise the risks and injuries caused by falls. We achieve this though the innovative combination of multiple sensor modalities without the intrusive requirements of current risk-reduction methods.

Please contact:
James Lanagan, Alan F. Smeaton
CLARITY: Centre for Sensor Web Technologies
Dublin City University, Ireland
E-mail: This email address is being protected from spambots. You need JavaScript enabled to view it., This email address is being protected from spambots. You need JavaScript enabled to view it.

Brian Caulfield
TRIL: Technology Research for Independent Living, Ireland;
University College Dublin, Ireland
E-mail: This email address is being protected from spambots. You need JavaScript enabled to view it.

{jcomments on}