by Dieter Rombach, Holger Storf and Thomas Kleinberger
Elderly people living alone lead dangerous lives: If they fall, they often spend hours lying on the floor before their situation comes to anyone's attention and a doctor can be sent for. But falls are not the sole reason for critical situations. Physical frailty or sudden disorientation can also lead to precarious situations, which is why a fall detection system alone is not sufficient. A new system automatically detects elderly people stuck in difficult situations and informs a trusted person. This makes it possible for elderly people to live an independent life in their own home for a longer period of time.
Ms. K. is vision-impaired and can't get around very well anymore. Still, the 80-year-old woman, who lives alone, has no intention whatsoever of moving to a retirement home. Most elderly people think the same way. They want to stay in their familiar surroundings for as long as possible and lead an autonomous life. What many fail to realize is that they are risking their health and their lives. Cardiovascular problems are more frequent among the elderly, and the risk of falling is more prevalent: One person in three above the age of 65 falls once a year; among those older than 80, the quota is nearly one in two. While it is doubtlessly true that not every fall is critical, there are many other causes for critical situations in which elderly people get trapped. It can happen in the bath tub, in the armchair in front of the TV, in bed, or in the kitchen – basically any place any time.
So, many situations of helplessness occur in private homes during the course of everyday activities, and often at night. Frequently it takes hours before the person who is in trouble – and who is often injured – receives any care. Well-known home emergency-call systems turn out to be of limited help as senior citizens often cannot operate them when in need. They may be injured or disoriented, or may simply not have the emergency button within reach. Help could be forthcoming from an intelligent system that automatically identifies and responds to these kinds of emergency situations.
One such solution is under development by researchers at the Fraunhofer Institute for Experimental Software Engineering IESE in Kaiserslautern, Germany. Their project is called "ProAssist4Life" - shorthand for "Proactive Assistance for Critical Life Situations". The project partners include the companies CIBEK technology + trading and Binder Elektronik, as well as the Westpfalz Klinikum (hospital) in Kaiserslautern.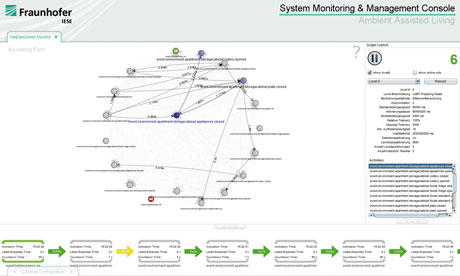 Figure 1: System Monitoring and Management Console.
The goal of the project is to develop an unobtrusive system that provides permanent "companionship" to elderly people living in single households or in retirement facilities. Multisensory nodes mounted on the ceiling of a room register an individual's movements. One multisensory node contains six motion sensors, one brightness sensor, and one oxygen sensor. The system records how much time a person spends in which part of the home. A radio signal transmits the data to a computer. Software documents the individual's daily activities, continuously learning about the person's "normal behavior" and thus creating a (predictive) model. The used approach is comparable with a self-creating finite state machine. The software continuously compares the resident's current activity with its model and identifies situations that significantly deviate from the norm. Imagine the person has fallen, is lying on the ground unconsciously, and is thus in a helpless state. This might be detected by means of the model because she spends a considerably longer amount of time in the bathroom than expected by the model. To prevent false alarms, the first action is to prompt the elderly person herself. This can be accomplished with a phone call, or by means of a touchscreen monitor with an integrated speaker. If she answers the phone or touches the monitor within a given time span, the alarm is cancelled. Should Ms. K. fail to respond, the software sends a text message to a trusted individual such as a family member or caregiver and help will be on its way. It is also possible to extract characteristic behavior patterns, such as instrumental activities of daily living (IADL). These can be used to determine critical long-term trends, which may be indicators for typical diseases of elderly people.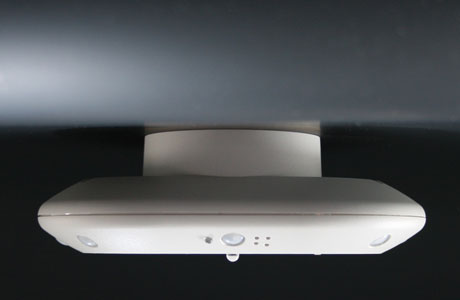 Figure 2: A multisensory node with several motion sensors.

Link: http://www.proassist4life.de

Please contact:
Dieter Rombach
Fraunhofer IESE, Germany
Tel: +49 (631 ) 6800 1000
E-mail: This email address is being protected from spambots. You need JavaScript enabled to view it.

{jcomments on}