Christer Norström has been appointed new CEO for the Swedish Institute of Computer Science, SICS. Christer Norström leaves his position as a Professor and vice president at Mälardalen University to take over the leadership of SICS on February 1st, as Staffan Truvé moves on to take the chair of the Board.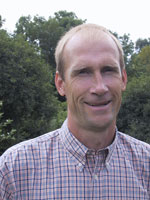 Before Mälardalen University, Christer has a background at ABB as well as with small innovation based startup enterprise. He has a thorough experience of leading and developing research organizations, and is, with this mixed background in academy and industry, very well suited to lead an applied research institute like SICS.
"I am very pleased to welcome Christer as CEO and looking forward to working with him in my future role as chairman" says Staffan Truvé. "Christer's broad experience and documented leading talent makes him an ideal new CEO for SICS".
"I am very honoured to be appointed CEO for such a well renowned national research institute as SICS" says Christer Norström. "It is a stimulating challenge to continue the development of SICS to add even better value to Swedish industry".
As the new CEO of SICS Christer Norström will join the ERCIM Board of Directors.