Details

Category: Special Theme
by Constantine Stephanidis and Eija Kaasinen
Augmented Reality (AR) is a real-time direct or indirect view of a physical real-world environment that is enhanced or augmented by adding virtual computer-generated information to it. Accordingly, an AR system: (i) combines real and virtual objects in a real environment, (ii) aligns real and virtual objects with each other so that as the view to a real object changes, the augmented object connected to it changes accordingly, and (iii) runs interactively, in three dimensions, and in real time. AR technologies enhance human perception and help seeing, hearing, and feeling the surrounding environment in new and enriched ways. This is achieved by making people sense virtual objects, which appear to coexist in the real world. AR can also be used to hide visual elements of the real world to allow people to focus on specific aspects (Diminished Reality).
Details

Category: Special Theme
by Leif Arne Rønningen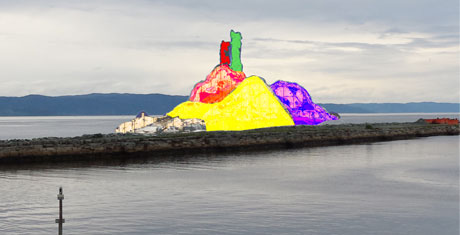 Figure 1: The Cliff Performing Arts Centre at a molo in the Trondheim harbour.
Size ca 300 x 200 x 100 meters.
The Cliff is a revolutionary concept for an arts centre on the fjord. It will create a new and exciting multi venue scene for audio and visual experience. The realization of The Cliff requires extremely low-delay networks between different venues, multi-view collaboration surfaces, and both internal and external multi-view video arts scenography.