Smart Energy Systems – A European Perspective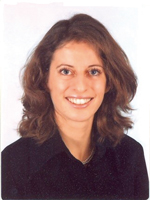 by Ariane Sutor
The European Union has adopted ambitious energy and climate change objectives to be achieved by the year 2020: greenhouse gas emissions should be reduced by 20% while the share of renewable energy is to be increased and energy efficiency to be improved by this amount. Furthermore, the EU has made a long term commitment to cut emissions by at least 80% by 2050.
So far the current strategies are unlikely to achieve all 2020 targets; whilst the goal to increase the share of renewables seems to be attainable, we are likely to fail on the improvement of efficiency. Also, the strategies in place seem inadequate to meet the longer term challenges. Use of renewable energy is still limited because the development of efficient energy transport is lagging. The internal energy market is still fragmented and needs improvement regarding transparency, accessibility and choice. Fragmentation of national regulation limits companies to act on multi-national markets and sets barriers to fair competition. The EU must take urgent action to select the right tools to make the energy change happen and to move towards a sustainable energy future.
Introduction to the Special Theme "Smart Energy Systems"
by Carl Binding and Han La Poutré
Modern, industrialized, society is heavily dependent on ubiquitous, cheap energy, which we expect to be readily available, not to be polluting, and to be convenient to use.
Since the invention of the steam engine by James Watt, this paradigm has lead towards tremendous improvement of life quality in the developed world, and developing countries eagerly aspire to similar energy standards.
However, the price of this hunger for energy is increasing. Fossil fuel resources such as oil or gas are becoming harder to explore, even leading to environmental disasters as with the Gulf of Mexico oil-platform, recently. Exploration of shale gas ("fracking") causes negative environmental impact, beyond the well-known CO2 problematics. Besides the sheer availability of fossil energy, associated CO2 emissions have caused wide-spread concerns about impacts on climate and on human health (fine particle emissions).
Read more: Introduction to the Special Theme "Smart Energy Systems"
Development of the European Virtual Smart Grid Laboratory
by Kai Strunz and and Christian Wiezorek
The transition towards increasingly renewable energy systems calls for novel techniques of operation and control in response to the changing power transmission and distribution networks. A Smart Grid is expected to efficiently manage supply and demand of electricity. Electric networks will become more intelligent, bringing the worlds of IT, communications and energy systems closer together than ever before. The EIT ICT Labs, one of the Knowledge and Innovation Communities (KIC) at the European Institute of Innovation and Technology (EIT), are strongly supportive of work in this area. Founded in 2008, EIT aims to create synergies between education, research, and innovation. It promotes the systematic development of international networks and clusters of excellent institutions, universities and industrial research centres in Europe. Six nodes of the EIT ICT Labs across Europe coordinate different thematic topic areas. The action line "Smart Energy Systems" – located at the Berlin Node – addresses the above-mentioned synergies of ICT and energy systems.
Read more: Development of the European Virtual Smart Grid Laboratory