Details

Category: Keynote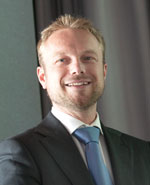 by Joost Visser, Head of Research, Software Improvement Group
There is something peculiar about software. When it idles, it does not rust. While in use, it does not wear down. Nonetheless, from the moment a software system is released, its quality deteriorates and an incessant stream of fixes, patches, and enhancements is required to keep its users satisfied. What's going on?
Software systems stop meeting the needs they were built to satisfy, not because the software changes, but because the needs change.
Details

Category: Special Theme
by Tom Mens and Jacques Klein
As chair and member of the ERCIM Working Group on Software Evolution, we are honoured to act as guest editors for this issue of ERCIM News with the special theme of Evolving Software. The importance of software in our information society cannot be underestimated: just imagine what would happen if all software systems around us failed. There would be no television, no radio, no Internet, no financial transactions and e-commerce, no energy production, huge problems in public transport, and the list goes on.