Details

Category: Keynote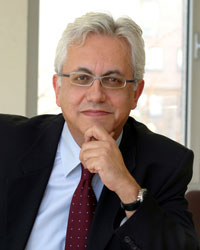 by Khalil Rouhana, Director, Digital Content & Cognitive Systems European Commission, DG Information Society and Media
The 'European Competitiveness Report 2010' identified the cultural and creative industries as one of Europe's most dynamic sectors, accounting for 3.3% of EU GDP and 3% of employment. Beyond this important contribution to GDP, the creative and cultural sectors are indeed a vehicle of significant lifestyle changes and progress, including the development of modern skills, adapting teaching and learning and inter-generational and intercultural dialogues.
Details

Category: Special Theme
by Martin Derr and David Arnold
ICTs' use for Cultural Heritage has been growing very fast as part of the explosion in digital arts and humanities research driven by both public interest in heritage and the opportunity to enhance intellectual enquiry for Arts and Humanities researchers. Societal interest is at many levels from heritage themes in entertainment, including tourism and computer games, to political interest in heritage and its affect on our sense of identity and citizenship. Like education and health, heritage is personal, though influenced by the collective through commonalities in personal experiences.